Your Marketing Acquisition Partner for Growth
Apidae is made up of a team of professional experts specialising in data, digital marketing and performance strategy.
Our team is able to transform businesses and organisations into consumer-centric leaders using data and digital marketing to the utmost of your advantage.
Driving the Right Kind of Traffic to your Business
We're interested in projects that get us buzzing. We start by getting to know your business objectives and translating them into tangible goals. We identify and track all the key customer touchpoints across your user journey and build out the right marketing channel mix so you're geared towards growth that is always in line with your objectives.

With 25+ years of experience working in this field, we know a successful affiliate program when we see one. We want to see you thrive which is why our aim is to connect you with the right partners to direct traffic and conversions to your brand.

We understand the importance of segmenting by visitor interests, ensuring the right kind of visitor is matched with the right offer. We focus on customer acquisition via Display Advertising, helping numerous iGaming, Fintech and Crypto clients achieve success. Our data-driven approach to Paid Search and Display Advertising will help optimise and scale according to profitability to maximise your ROI.

In today's digital world, the number of platforms a marketing team uses are many. However, with every new system introduced, fragmentation becomes an inevitable reality. Here at Apidae, we take that headache off your plate, connect your different sources and turn your data into a central source of truth across all your marketing to enable you to take informed decisions based on insights and optimisation.
TESTIMONIALS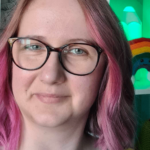 I've worked with Apidae, mainly Clint, for a number of months to improve the state of our web tracking and data quality. Clint started with great energy, enthusiasm and ideas, which has continued the whole time we've worked together. Clint has been invaluable to the business, and to improving our 70+ sites.
I can highly recommend their services.
Laura Bilverstone
Growth Lead – Finixio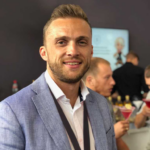 Quite simple really, these guys deliver. Plus easy to work with down to earth nice guys with heaps of experience ready to increase your acquisition sources overnight – keep it up, guys!
Scotty DK
Sub Affiliation Director – RakeTech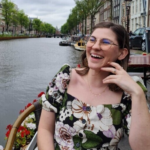 Our company has been working with Clint and the team at Apidae Digital for a few months now, and the work done to date has been invaluable. Clint and the team are genuine, great people who want to see businesses succeed above all else and because of this they don't gatekeep their resources or processes.
Sam Burns
Data Analyst – SpinBit